Deep Cleaning in Hotel Room Establishment
Even the tidiest homes can use a good deep cleaning from time to time. You can avoid becoming overwhelmed when deep cleaning the rooms in your hotel establishment by following this guide that breaks down the process of deep cleaning into smaller, more manageable tasks. Our in-depth deep cleaning in hotel room guide will familiarise you with the steps you'll need to follow to tackle individual room chores, as well as give you ORAPI's top product recommendations for each task.
Declutter Before Deep Cleaning
Get rid of any visible clutter that does not belong in the room. If you find some stuff you think you might come in handy in the near future, find a new place for it, preferably behind closed doors of a storage unit, to help you simplify your deep cleaning checklist. Clearing clutter makes deep cleaning easier, and seeing those tidy surfaces can help boost your motivation to keep going.
Deep Cleaning From the Top to the Bottom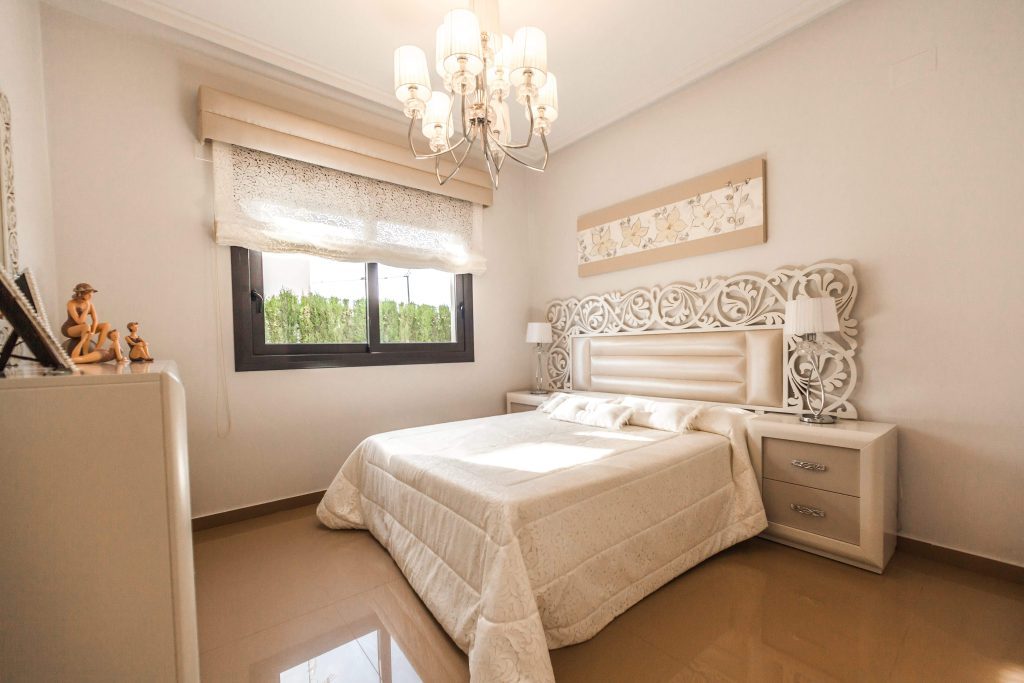 Starting from the ceiling, tackle hard-to-reach surfaces first, then move down towards the floor. We recommend cleaning in this order: ceiling trim, light fixtures (such as bulbs), walls, the rest of the frame, and baseboards. 
A microfiber cloth and an all-purpose cleaning detergent are the only tools you'll need to clean these surfaces.
This high-quality microfiber cloth with excellent absorption potential can remove dust as well as prevent re-deposition. When used wet, it can be used to deep clean a number of surfaces, including aluminium, stainless steel, glass, wood, marble, etc. Lasting up to 300 washes, it is a highly resistant cloth that can also be machine-washed at 60°C
To deep clean any surface above the eye level in a hotel room, add some ORAPI-recommended detergent in water and use a microfiber cloth to wipe down the surfaces. Surfaces closer to the floor tend to build up dirt and dust, so mix ORAPI's Mighty floor cleaner with warm water instead of cold or lukewarm water. 
Since damp and dark conditions are ideal for fostering mould growth, as for the bathrooms, your main aim should be to prevent the growth of mould and mildew. Use ORAPI's Mildex to effectively remove mould from all the corners and tile grout as well as curb the resulting musty odour.
MAGNUSPRAY 205 is a non-caustic liquid wash spray cleaner, it is a blend of alkaline builders, water
conditioners, and biodegradable low foaming surfactant and corrosion inhibitors. It uses include spray wash
cleaning of ferrous and non-ferrous metals. Suitable for use at room temperature in many applications
Deep Cleaning Hotel Room's Windows
Cleaning windows can seem daunting because you may often notice persisting stains and streaks even after cleaning multiple times. However, in all probability of deep cleaning in a hotel room, you are either committing these common mistakes when cleaning your windows or not using the right products, or worse, and more commonly, a combination of both. To keep your vista streak-free, read the article 6 Common Mistakes to Avoid When Cleaning Your Windows.
Remove Dust From Surfaces
Wipe all remaining hard surfaces, including wood furniture, shelves, built-ins, etc., using furniture cleaner and polish and a microfiber cloth. Although hard surfaces such as these may look clean, dust accumulates on them over time, making the furniture look worn and faded. And if guests touch them, they will also notice their fingers getting coated with dust, which is not a good look for any hotel establishment.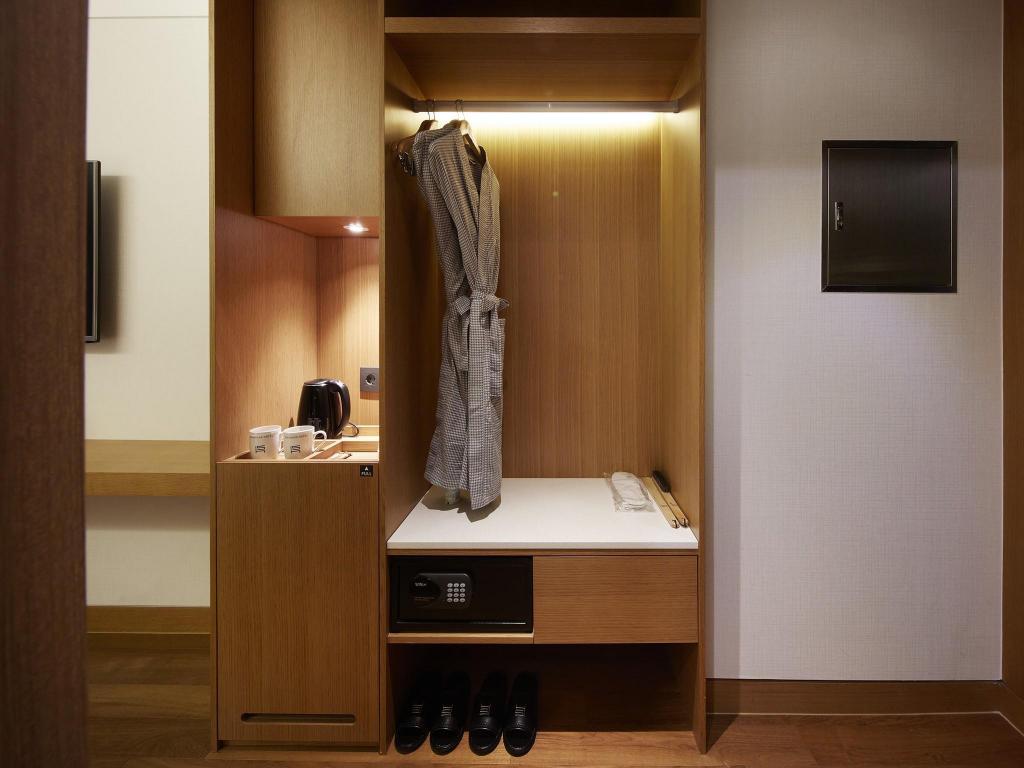 MIGHTY is a concentrated all purpose neutral detergent suitable for general cleaning, with specific applications in hand washing. MIGHTY leaves a fresh lemon scent on surfaces.
RELION is a premium quality polishing cleaner that will give an outstanding shine to hard surfaces of household furniture. RELION has a delicate fragrance making it pleasant to use and ideal for those areas in which it is vital to give a good impression.
Deep Cleaning Hotel Room's Floors
To thoroughly clean every square inch of the floor, you'll have to move the furniture, even larger pieces like beds and sofas. First, place furniture sliders under the legs of heavy pieces to make moving them a tad bit easier. Then break out your vacuum's crevice tool to get at the dirt in corners and along baseboards. If you have a hard floor, clean it with a microfiber mop and the appropriate cleaner for the surface. If you have carpet, now is an excellent time to give the article—'5 Detailed Steps to Clean Your Carpet the Right Way'—a read that also includes a list of ORAPI recommended products. 
TESTROX (fka FAXOL) is a powerful concentrated descaler and surface renovator that quickly penetrates and dissolves lime deposits, mortar, scale, rust, algae, stains and minerals sediments. TESTROX is a safe substitute for muriatic acid.
Deep Cleaning Hotel Room's Beds
liquids—spills, sweat, etc.—can easily penetrate the fabric of pillow covers. Large spills from fluids are not only apparent to the eye but can also lead to bacteria, mould growth, or other contamination. Therefore, you must wash the bed skirt, duvet cover, and pillowcases with a potent laundry detergent that is good for removing stains as well as cleaning. You can give them an extra spin cycle to make drying faster. However, the best way to dry synthetic pillows is by air-drying them outdoors. For bulky comforters, use the machines with extra-large front-loaders.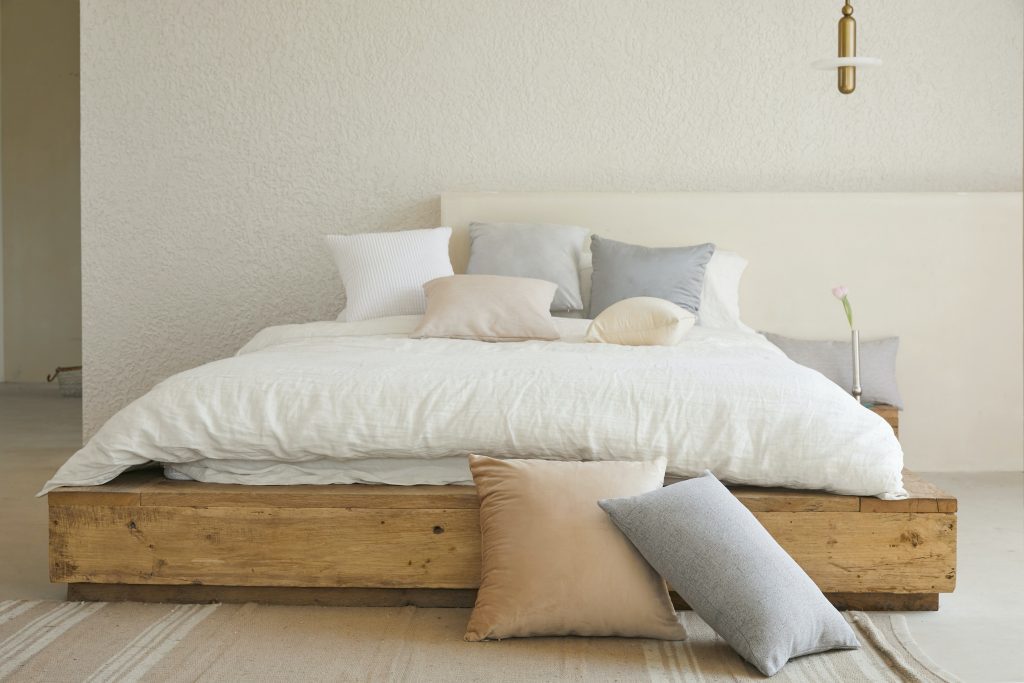 Powdered Laundry Detergent
EVALUATE is specifically designed as a heavy-duty alkaline laundry break wash detergent. It is a concerning blend of alkaline salts to ensure maximum removal of blood, fats, oils etc. as well as an excellent alkaline boost in the washing cycles.  Anti-redeposition agents have also been added to ensure maximum removal of soils and high optical brightness for whites.
Dust, mites, sweat, and skin cells may permeate through the bedsheet to the mattress. After the room hosts a guest or two, your mattress is sure to develop a funky smell. To know which products you can use to get rid of such odours from the mattress and other types of furniture and surfaces of hotel bedrooms and bathrooms, read the article 'Here's the Ultimate Guide to Get Rid of Unwanted Indoor Odours.'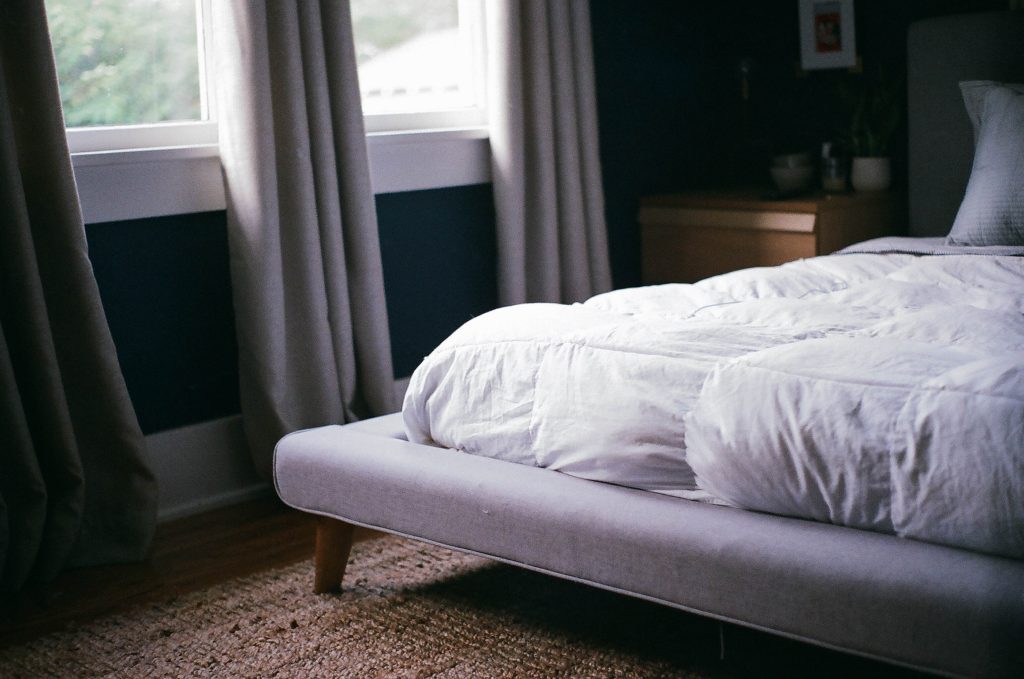 Deep Cleaning Hotel Room's Bathrooms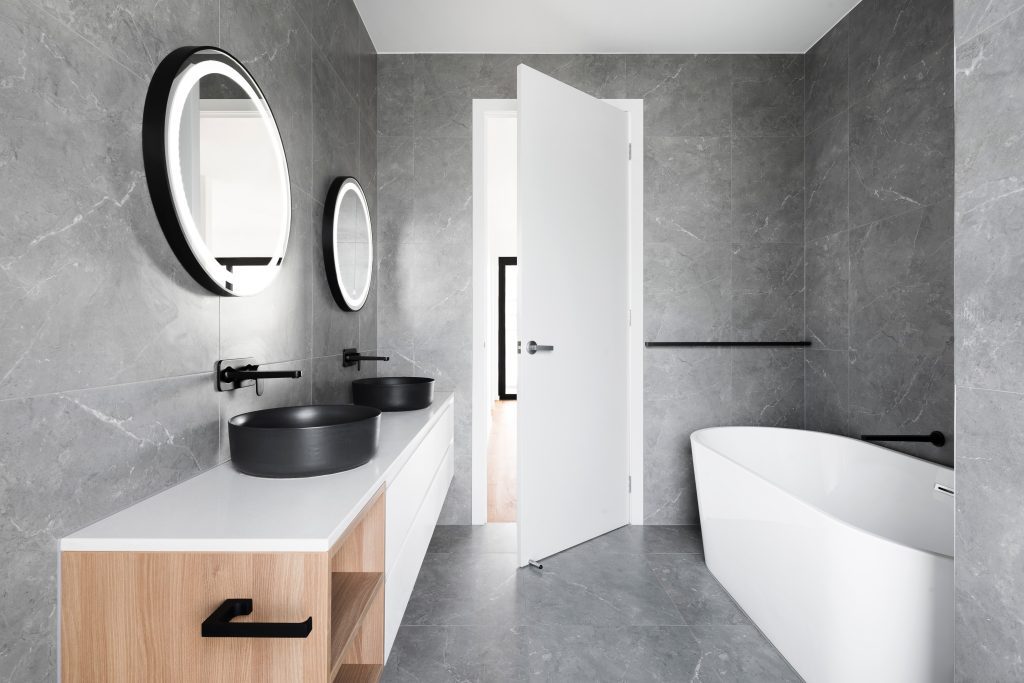 liquids—spills, sweat, etc.—can easily penetrate the fabric of pillow covers. Large spills from fluids are not only apparent to the eye but can also lead to bacteria, mould growth, or other contamination. Therefore, you must wash the bed skirt, duvet cover, and pillowcases with a potent laundry detergent that is good for removing stains as well as cleaning. You can give them an extra spin cycle to make drying faster. However, the best way to dry synthetic pillows is by air-drying them outdoors. For bulky comforters, use the machines with extra-large front-loaders.
Here are the bathroom deep cleaning steps summarised for you:
1. Heat-Up Surfaces: Cleaning experts recommend heating the tile and the tub to 10 degrees above room temperature. Fill the tub, sink, tiles, and shower with the hottest water you can draw from the tap and let it sit for a few minutes. A warm surface reacts better with gentle or alkaline cleansers. This helps eliminate grease and oil stains effectively while killing any pathogens lurking on the surfaces.
3in1 Multi-Surface Cleaner & Disinfectant
SANICIDE is an ultra broad spectrum germicidal, virucidal detergent and deodorant concentrate that is effective against most common disease-causing organisms including HIV-1 and Legionella. SANICIDE cleans, sanitizes and deodorizes in one easy step.
2. Spray Antibacterial Cleanser On the Surfaces: Drain the excess water from all surfaces once they are heated. Then, spray an appropriate antibacterial cleanser on the tub, tile walls, sink, floor, toilet, and counters.
Biological Multi-Surface Cleaner & Deodoriser
NOVIRUCLEAN is an ultra-broad spectrum Bactericidal, Yeasticidal and Viricidal spray & wipe disinfectant cleaner, that is effective against the most common disease-causing organisms often found in public transports, public areas and hospitals ie: Flu, influenza A, H1N1, SARS, MERS, Coronavirus.  It effectively cleans, deodorizes and disinfects all hard surfaces reducing contamination by bacteria, yeast and Virus.
3. Spread The Cleanser: Use a soft piece of cloth or sponge to evenly spread the cleanser throughout the surfaces (floor, sink, shower, toilet, etc.).
4. Let The Disinfected Sit for a Few Minutes: Allow the disinfectant sufficient contact time (5-7 minutes) with the surfaces to effectively destroy pathogens and break down all grime/dirt.
5. Scrub Surfaces: The next step is to scrub every inch of the surface using a scrub brush or non-scratch abrasive pad. This helps eliminate all stubborn stains, especially the grey or black marks from the tub.
6. Rinse Surfaces: Properly rinsing the chemicals off the surfaces is vital when cleaning hotel bathrooms. If the chemicals are left sitting on the surfaces, dust and dirt particles will easily accumulate and cause grime build-up.
7. Dry The Surfaces: Do not let the surfaces air-dry as the sitting water will form watermarks. Avoid watermarks by thoroughly drying off the cleansed areas with a clean, dry microfiber cloth.
8. Clean Glass and Mirrors: Glasses and mirrors are magnets for dirt even when cleaned daily. Yet, your guests will quickly notice any streaks of dirt and spots on the mirror, including unpleasant water spots, dust, and foreign particles. To ensure a spot-free mirror and streak-free glasses, use a glass cleaner and microfiber cloth to clean and dry the surface completely until it gleams.
VISION is a sophisticated blend of solvents and detergents specifically formulated for cleaning glass and other hard surfaces where a streak-free finish is essential. VISION penetrates and removes a wide variety of soils including atmospheric grime, dead insect debris, smudges, fingerprints, nicotine and smoke haze, oily and greasy marks, keep surfaces sparkling clean.
Deep Cleaning Hotel Room's Sofas
1. Regular vacuuming: Regular vacuuming is an essential part of the daily cleaning process of fabric sofas to suck up all the accumulated dust particles. The armrests, backrests and gaps of the sofa must also be cleaned thoroughly. Do not use a suction brush when cleaning with a vacuum cleaner to avoid causing damage to the weaving thread on the textile part.  
2. Annual cleaning: The sofa must be cleaned with detergent at least once a year, and the detergent must be thoroughly cleaned after use. Otherwise, it will backfire leaving more serious dirt. As for the choice of cleaning agent, you can choose a special cleaning agent containing an antifouling agent which is a must for deep cleaning in a hotel room.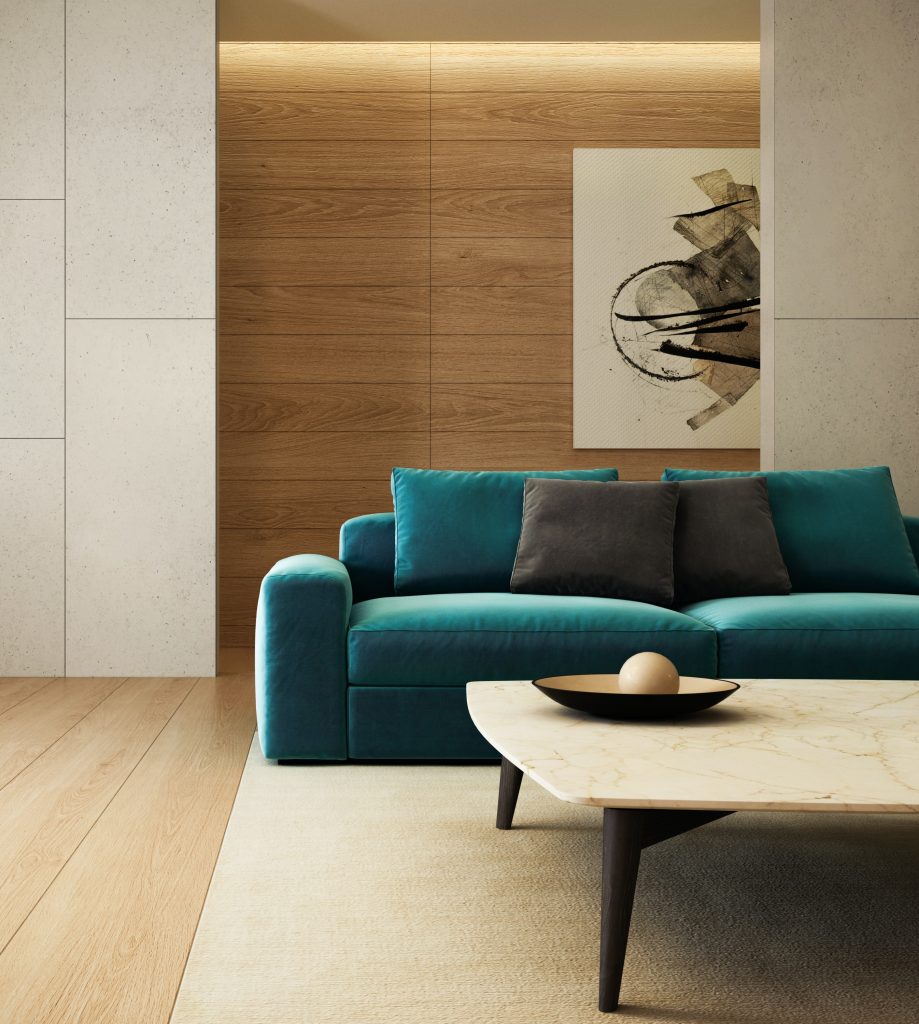 Biological Multi-Surface Cleaner & Deodoriser
KLEENZYME is a technically advanced combination of microorganisms and soil destroying enzymes with penetrants and surfactants that produce the ultimate safe cleaner and deodorizer for all surfaces. It breaks down odour causing organic matter instead of just masking it like what many air fresheners are designed for
As for the cleaning methods, there are a few methods available at your disposal. Based on the fabric of the sofa and extent of soiling you can pick either of the four methods mentioned below: 
1. Steam heat extraction: Steam heat extraction utilises high temperature steam heat extraction technology to remove dust particles from the sofa's surface. This method removes excess moisture together with dirt and dust, ensuring that there will not be any wet or soggy after effect. As a result, fabric shrinkage is significantly reduced, and the entire sofa can be cleaned in just a couple of hours. 
Use a gallon jug to fill the steam cleaner with water until you reach the fill line. Then add 1 teaspoon of laundry detergent to the steam cleaner, turn on the steam cleaner, let it heat up for a few minutes, and clean the sofa as you normally would. Watch the water reservoir as you clean and refill the steam cleaner with fresh water and laundry detergent as needed. Pay attention to tough stains left behind after washing, and apply a good spot remover suited to the fabric. This is an additional method to further deep cleaning in a hotel room.
Carpet Stain Remover - Oil Stains
SPOTKLEEN 2 is a spot eliminator for all types of natural and synthetic carpets, developed for the removal of a wide range of oil-based stains including: carbon paper, gum, cooking oils, crayons, fresh paint, grease, grime, makeup, gunk, oil, lipstick, etc. it is also compatible with anti-static treatments and will not harm or discolor carpets and rugs.
2. Chemical cleaning:  Chemical cleaning is best achieved with products safe to use on fabric, such as a dry shampoo cleaner that can capture and remove dirt on delicate materials like carpets, rugs, and upholstery in a short span of time. In fact, you can almost immediately sit down after the sofa cleaning is completed.
3. Foam cleaning: Apply a foam cleaning solution by hand onto the sofa and allow it to rest for a while. Subsequently, use a vacuum cleaner, leaving you with a couch that's not only clean but also smells fresh. Since you can control the amount of foam, the chances of moisture damage are almost negligent.
4. Dry cleaning: This method is similar to foam cleaning without water usage. To clean your sofa using this method, simply sprinkle a chemical cleaning powder, work it onto the fabric of the sofa, and vacuum up the residue. Since no water is used in this method, you won't have to worry about damaging the wood or dedicate enough downtime for the textile to dry.
Deep cleaning in a hotel room – no single surface is an easy job, let alone an entire room. Moreover, we aren't just talking about regular household bedrooms but hotel rooms where maintenance of proper hygiene levels is of utmost priority! But that does not mean such tedious tasks can't be accomplished in an effortless way, which is why we created this worth-a-bookmark article that not only recommends the best cleaning methods but also the best cleaning products tried, tested, and proven successful!
NEED MORE CLEANING SUPPLIES?
Full list of cleaning products for cafe/ restaurant under one booklet.