INNOVATION IS THE HEART OF ORAPI'S BUSINESS
AT ORAPI, OUR R&D TEAMS WORK ON BREAKTHROUGHS THAT WILL BUILD A CLEANER AND SAFER WORLD.
---
ORAPI is committed to invest in a Research & Development that enhances our knowledge and understanding on the best approach hygiene and maintenance products can benefit the public health & hygiene whilst protecting all vital resources.
Our product development is vital to our strategies and our efforts are geared towards providing end-users around the world with an advanced pioneering solutions and technologies that meet professionals demanding needs that present positive impact to the environment and the society.
Our products and services are known throughout the industry for providing effective and safe results.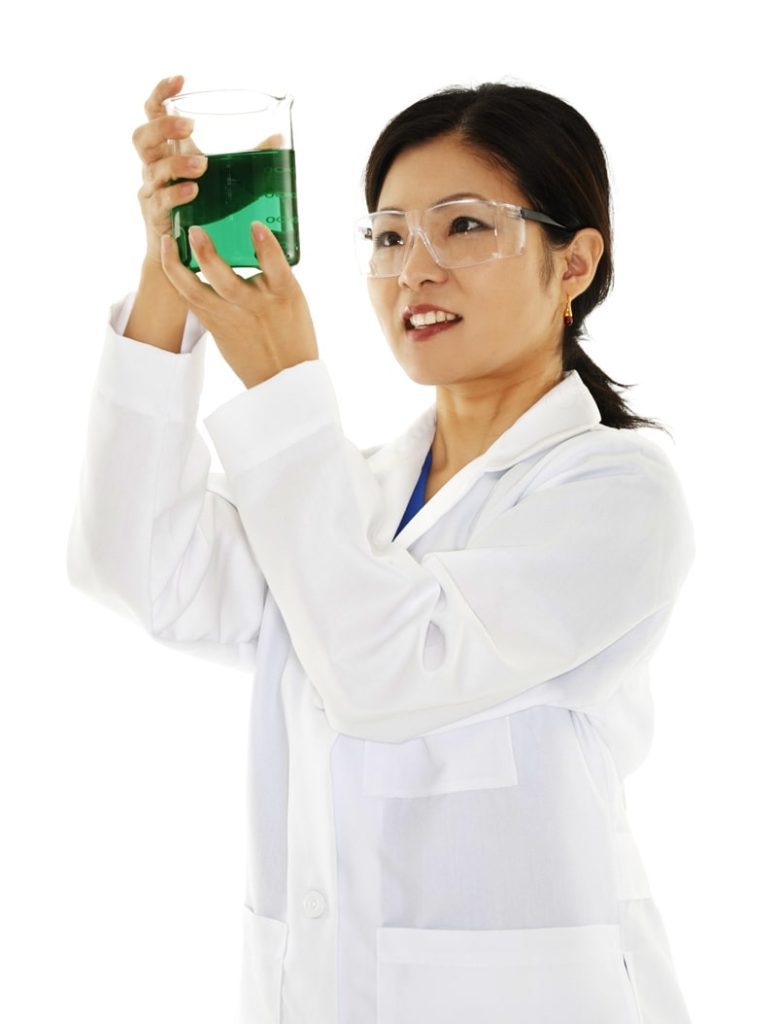 30
SCIENTISTS & CHEMISTS BUILD OUR BRANDS THROUGH INNOVATION
3
R&D LABORATORIES/
RESEARCH FACILITIES
5000
FORMULAS ARE DEVELOPED IN OUR FACTORIES
5%
OF GLOBAL TURNOVER IS INVESTED IN R&D EACH YEAR
A GLOBAL EXPERTISE BASED ON REGIONAL CENTERS OF COMPETENCE
---
Our strategic geographical locations allow us to combine global strength in R&D with local knowledge to create unique products that cater for the respective industry. The efficiency and safety of the product, the rigorous procedures and traceability in compliance with regulatory stringent requirements are ORAPI's priorities. A team of experts with complimentary skills (chemists, formulators, testers, regulators…) whose mission is to guarantee consumers on the safe and effective use of its products.
We continuously monitor and manage the stability, safety and efficacy of each formula through established strict Quality Control guidelines.
Our Production facilities are continuously improved on their environmental performance, driven by a dedicated team. These are major investments to ensure user safety, plant operator safety besides preserving the quality of the environment.
Sales, marketing and R&D teams constantly work together in order to offer solutions that are ergonomic, simple to use, practical handy and ingenious, while constantly striving for sustainable development.
IDENTIFYING TOMORROW'S MARKET DEMANDS TODAY
---
ORAPI conducts yearly market research around the world to ensure R&D Team constantly work on tomorrow's key market demands.
We aim to provide the best of innovation in terms of quality, efficiency, safety and sustainability.
All our innovations are driven to respond to all industry requirements, move into new markets, and meet customer demand. In all areas, our brands continue to make a difference through innovations whose value is clearly perceived.
ORAPI constantly monitors the latest technological advances to allow the development of high performance products effectiveness which is evaluated by experts regularly. Scientific teams of university research, independent research laboratories and suppliers, play an important role on product development. Our collaboration allows ORAPI to bring together the best innovative ideas to ensure our products are environmentally friendly and safe.
Innovation does not only discover new formula alone; it means Making a Difference.
HYGIENE AND MAINTENANCE INNOVATIONS FROM ORAPI
---
In a state of constant scientific and technological monitoring, the ORAPI laboratories are the origin of its products development. A major asset of the Research & Development group, these formulas remain "open" they are constantly re-evaluated for rooms to introduce the latest findings. HALAL RANGE
ORAPI is the pioneer to develop a complete line of products and systems for hygiene, purification and disinfection that not only complies with HACCAP protocols but also with the principles of Islamic Sariah Law.  The line of products formulated without animal origin ingredients and alcohols received the endorsement of Islamic Malaysia authority JAKIM and Islamic Singapore authority MUIS.  The broad range offers cleaning and disinfection solutions for floors, surfaces, kitchen as well as personal care. MICROORGANISMS PRODUCTS RANGE
These bacteria, selected carefully in nature and totally harmless to living beings, release enzymes that will naturally decompose dirt or other source of odours. The microorganisms work continuously and can prolong their action for several weeks in toilets, drains, grease traps and aircraft galley, etc. BITUMINOUS REPAIRING COMPOUND
Regular leaks in building or residential home structures are often observed requiring immediate repair to stop water or air seepage. ORAPI is inspired to create a bituminous repairing compound in aerosol form which is free of toxic ingredients. The paintable compound will enable surfaces to be easily repaired in seconds whilst providing a long lasting protection for the surfaces. PHOTOVOLTAIC PANEL CLEANING RANGE
The efficiency of solar panels can drop by 50% due to the industrial pollution, dust or pollens. Orapi has developed an environmentally range of biodegradable cleaner which safely clean the glass without damaging the main structure. The products are available in ready to use packing for individuals or concentrated form for use in large-scale solar panel parks.