SUPERIOR TECHNICAL EXPERTISE & SERVICE
ORAPI MAKES ITS GLOBAL EXPERTISE AVAILABLE TO THE PROFESSIONAL HYGIENE AND INDUSTRIAL PROCESS THROUGHOUT THE WORLD.
ORAPI is committed to provide a professional and responsible service to all its customers. From regular routine service calls to technical visit, ORAPI has a complete support package to meet the continuous challenging Hygiene and Maintenance requirements. Our highly experienced Sales Specialists and Technical Support staffs are based locally to ensure we deliver such expectations in order to "keep our promises".
At ORAPI, Service is customized based on individual operational requirements so as to support your business with the possible highest levels of service and expertise back up.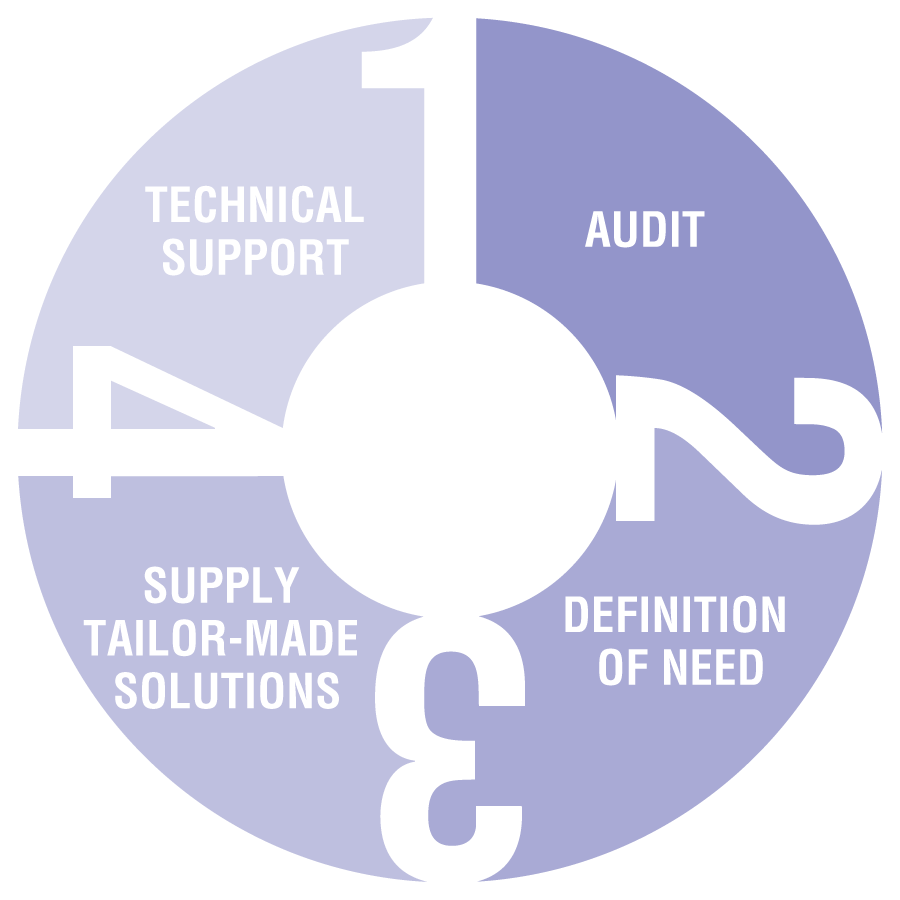 A TAILORED SOLUTION TO SUPPORT YOUR ORGANIZATION
Today, our credibility begin mainly from our professional systematic approach and sincere service levels
Accurate visualization of the entire establishment
Evaluation of actions and processes
Qualitative and quantitative analysis
Setting up KPI and objectives for relevant staff
Definition of technical resources needed.
3. SUPPLY TAILOR-MADE SOLUTIONS
Product and equipment demonstration on site
Development of hygiene protocols
Practical and technical training to your team
Evaluation of results
Certified experts at your service
Continuous improvement
OUR TRUE VALUED ADD SERVICES
Scheduled visits by experienced technical sales engineers
Technical Support providing:

Environmental and Safety Compliance based on latest regulatory legislations
Hygiene Compliance
Problem Solving & trouble shooting

Customized Trainings by experts in the field who understand your needs
Monthly Cost and Consumption Reports
On-the-job Training
Microbiology Services from independent laboratories
After Sales Service Support: 24 hours / 7