INNOVATIVE DISPENSING AND MONITORING SOLUTIONS
ORAPI provides advanced innovative dispensing and injection dosing systems to control and automate chemical dilution. These technologies ensure great results and reduce operational costs while ensuring optimal cleaning performance. Combined with our expertise, these systems help our customers run the most efficient operations possible.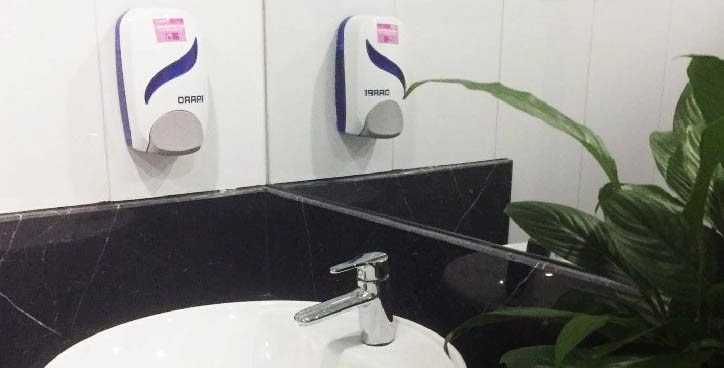 DISPENSING AND INJECTION DOSING EQUIPMENT
We provide and install a sleek design range of solutions for professionals. Our dosing equipment provides precise and reliable dosing to prevent wastage such as overdosing or costly under-dosing in order to achieve optimal cleaning results. Thus human errors and physical contacts are minimized resulting in staff safety improvement. Our range spans across laundry and automatic dishwashing dispensers, proportional dilutors for kitchen, housekeeping or transport workshops, drain automatic dispensers, antiseptic gel and hand soaps as well as air fresheners dispenser.  Our technical teams bring significant expertise in installing, repairing and controlling dilution.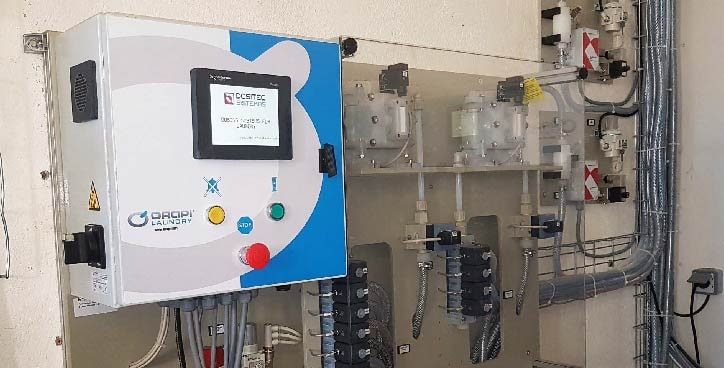 MANAGEMENT INFORMATION SYSTEM
Our Laundry and Warewash programs can be further complemented by a reliable customized Computerized Monitoring Systems. The System monitors and controls the precise dosage of detergent that eliminates human errors, provides consumption reports and captures water and energy consumption which help to optimize the overhaul operation costs. Our technical team brings significant expertise in installing, repairing and maintenance of the system.