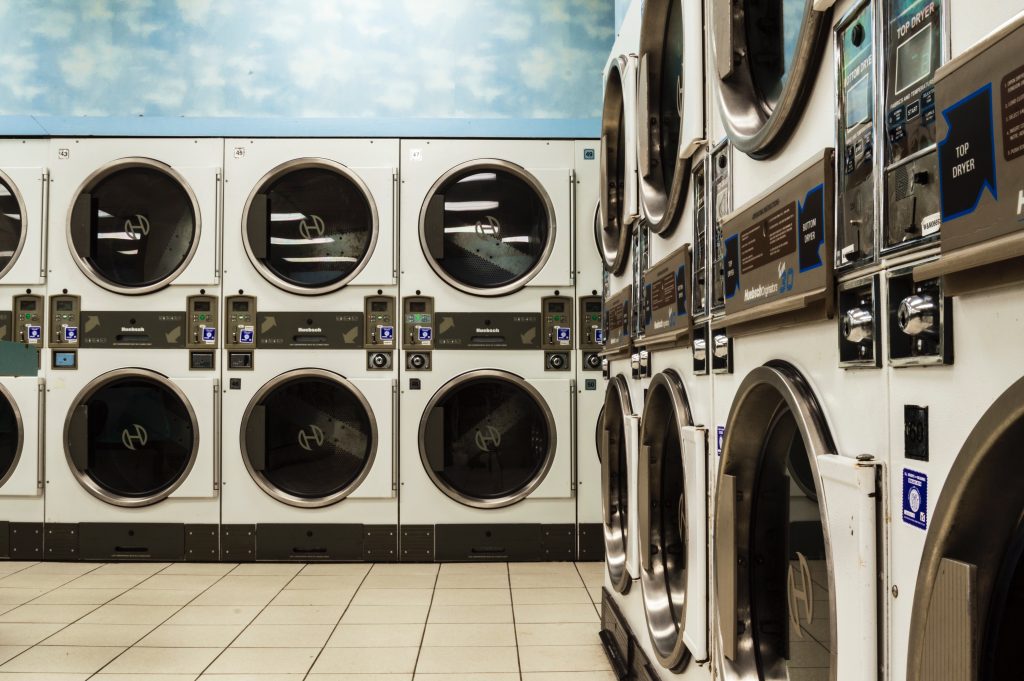 We all know that there are several types of laundry washers available in commercial and industrial settings. However, most people are only familiar with two kinds of laundry washers: commercial laundry washers and industrial laundry washers. Furthermore, some aren't even aware of the difference between these two categories of laundry washers, which is why we have come up with this article, introducing 6 more types of commercial and industrial laundry washers and providing an in-depth review of each.
Industrial vs Commercial Laundry Washers
Before we introduce the 6 other types of laundry washers, let's discuss the main differences between Industrial and commercial laundry washers.
Commercial Laundry Washers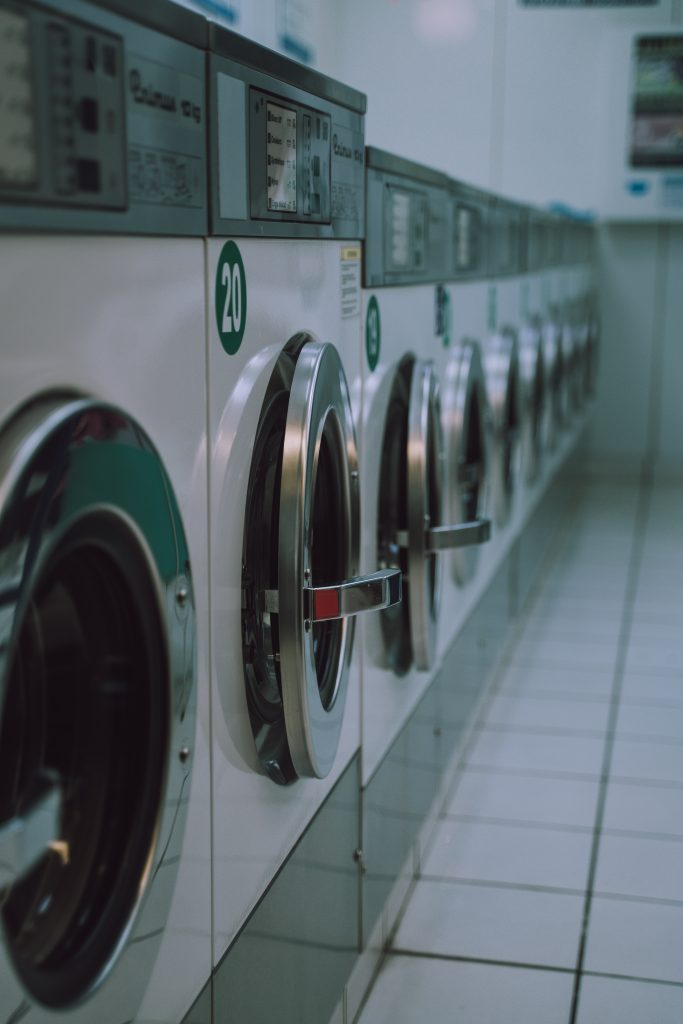 On the other hand, commercial laundry washers are smaller and tend to have lower capacity, which makes them suitable for use in universities, laundromat businesses, and other smaller businesses that do not require a high volume of laundry. Because such laundry washers are used in commercial settings, they have a wide range of programs and options. With that said, commercial washers do not have heating elements, meaning that they only process cold washes.
On average commercial laundry washers are built to last about 10,000 cycles and are made to run through 5-6 cycles a day. For smaller businesses that do not require a higher capacity, these machines are a good choice. They have a decent performance and are also reliable and cost-efficient, making them ideal for laundry and other smaller businesses. 
Industrial Laundry Washers
Industrial laundry washers tend to be larger and therefore have higher capacity, making them suitable for use in hospitality, healthcare, and other sectors with a more increased need for continuous sanitation for the successful operation of the establishment. A key feature of industrial laundry washers is that they have fewer wash programs but are equipped with more advanced controls and components for industrial-grade washing and drying. 
These washers are built to last 30,000 cycles, which makes 8 cycles per day for 10 years. Industrial laundry washers are ideal for cleaning towels and bedding since these items require a high level of cleaning. In addition, as industrial laundry washers have internal heating elements, they can heat water to sanitize loads. Without heating, towels and linen are more likely to retain residue, which can pose a risk of germs being spread. Thus industrial washers are 20-40% more energy efficient compared with commercial machines for such purposes. 
Industrial machines have 15 customizable programs where we can write the programs to best suit your needs. Pre-washing at lower temperatures helps to remove some stains that could be set if washed directly in hot water. The multiple rinses help to remove detergent residue without the risk of discoloration of laundry during drying.
Now that we have covered the main differences between these two washers, let us dive deeper into the different types of washers under each category and introduce the much-anticipated 6 different types of commercial and industrial washers. 
Commercial Laundry Washers
Top-load washers are the Asian parent's top choice for washers. That is to say that such washers are the most common type of laundry washers. The straightforward designs with the vertical tubs and lids that open on the top allow people to conveniently load and unload laundry while standing up. On top of that, these washers use central agitators to move the laundry around, which can be rough on clothes but is suitable for cleaning heavily soiled items.
The pros and cons of using top-load washers are mentioned below: 
Pros:
Load and unload the appliance with little effort

Can easily add more clothing items mid-cycle

Faster cycles than front-load machines
Cons:
Uses more water and detergent than front-load models

Heavier clothing items or bedding can be too bulky to fit properly

Agitators can sometimes produce a lot of noise

Require a larger laundry room or installation space (not stackable)
Front-load washers are becoming more and more popular due to their energy-saving and space-saving design. These have a horizontal tub that spins with the lid placed on the front of the machine. These machines use a tumbling motion to clean clothes, which is gentler on the fabrics but may not be as effective at removing tough stains. Moreover, front-load washers not only use less water but also cut drying time and energy use. 
The pros and cons of using front-load washers are mentioned below: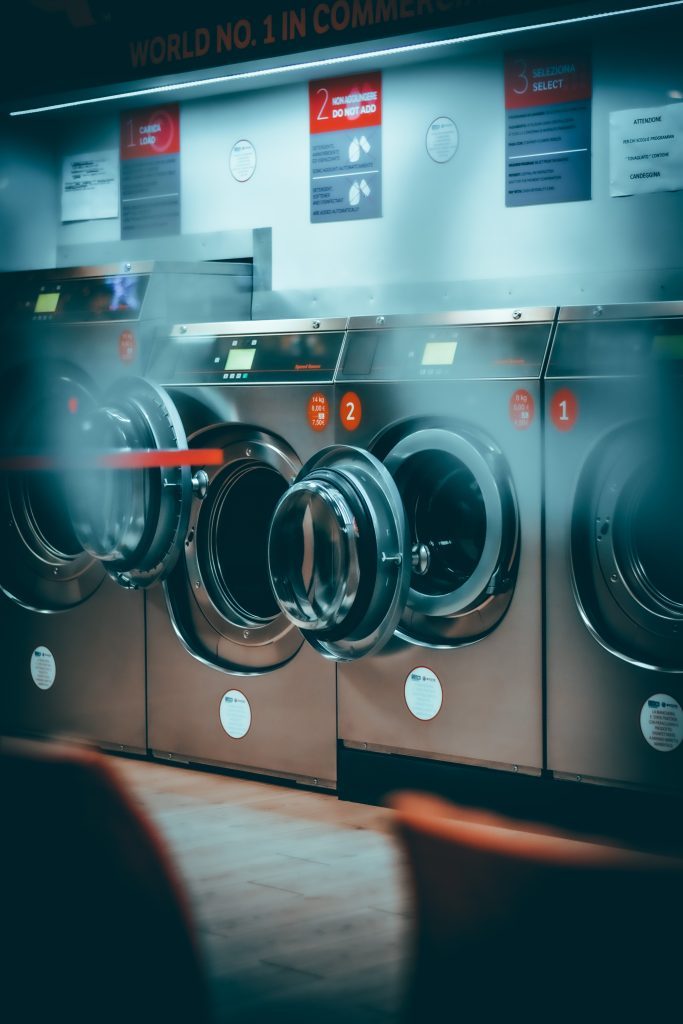 The pros and cons of using front-load washers are mentioned below:
Pros:
Ideal for washing any material, from delicates to bulky items

Energy-efficient uses less water than a top loader

Can be stacked or installed side-by-side
Cons:
Gaskets or door seals require routine cleaning

Can't always stop or add an extra item mid-cycle

Loading and unloading require more hunching or bending (unless you add a pedestal to your purchase)
The comparison chart below provides a checklist of the main features of each type of washer. 
| | | |
| --- | --- | --- |
| Product Attributes | Top Load Washers  | Front Load Washers |
| Sleek Appearance  | ✓ | ✓ |
| Fabric Care  |   | ✓ |
| Energy Efficiency |   | ✓ |
| Water Efficiency |   | ✓ |
| Easier Installation | ✓ | ✓ |
| Cost Efficiency | ✓ |   |
| Cleaning Performance  | ✓ |   |
| Capacity |   | ✓ |
| Noise/Vibration | ✓ | ✓ |
| Ergonomics | ✓ |   |
| Wash Speed  | ✓ |   |
| Stackable  |   | ✓ |
3. Higher-Efficiency (HE) Washer
Higher efficiency washers are a type of front-loading washer that uses less water (up to 80%) and energy (up to 65%) than traditional washers and also wash more laundry in one go than conventional machines. HE detergent is low-sudsing and quick dispersing and is formulated specifically to work with the lower water levels of HE washers. Therefore, it is essential to know the right kind of detergent and chemicals to use with different types of washers. In addition, HE washers are designated to be more efficient and environmentally friendly and may come with unique features such as steam cleaning or advanced wash programmes. 
Industrial Laundry Washers
As the name suggests, tunnel washers have a long metal tunnel that's used to launder laundry. The tunnel washer is a continuous-feed machine, which means that it can process laundry continuously without stopping. The laundry is loaded into the machine at one end, and it moves through the different stages of the washing process as it travels through the tunnel. At the end of each load cycle, a compressor extracts the extra water before the linens are transported to be dried. They are known for their efficiency and high-efficiency and high-capacity (approx 120 kilograms of load) washing and drying and are often used in conjunction with other industrial laundry equipment such as extractors and dryers. They are also highly effective at soil removal, drastically reducing ragout or the amount of unusable linen at the end of the laundry cycle.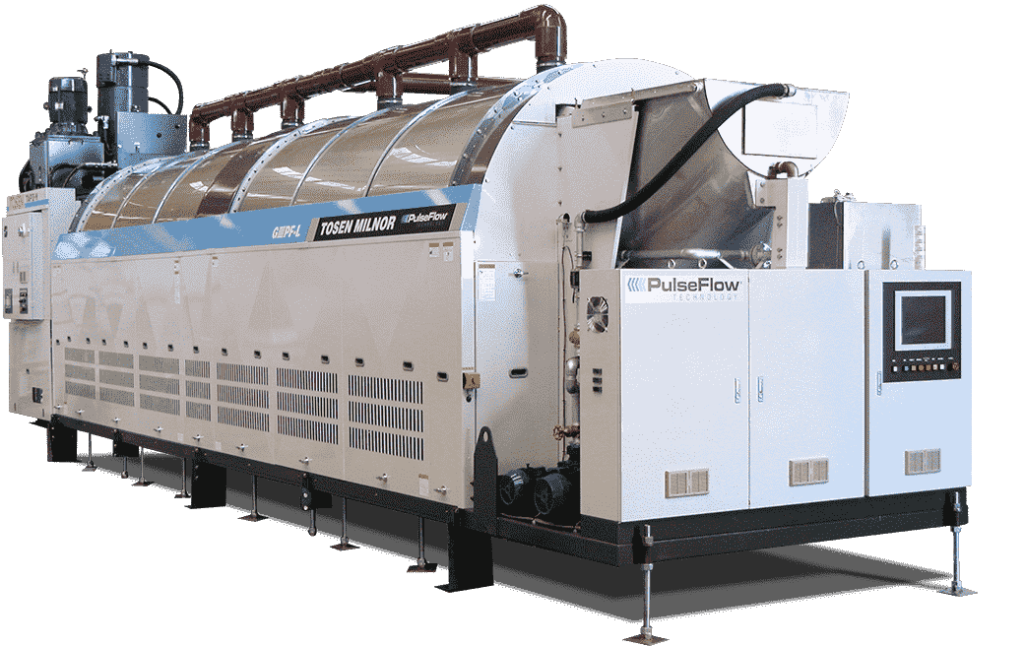 A batch washer is a type of industrial laundry machine that is similar to a tunnel washer, but it processes laundry in smaller batches; some examples of the parts may be: extractors, shuttles, dryers, and conveyors. This can be a good option if you have a smaller volume of laundry to wash. It also models the continuous style of washing where laundry is processed through different stages of the laundry cycle, similar to the tunnel washer. 
3. Multi-Compartment Washer
A multi-compartment washer is a type of a commercial-industry machine with multiple compartments or chambers, each of which can be used for a different stage of the laundry process. For example, you could use one compartment for washing, another for rinsing, and another for drying.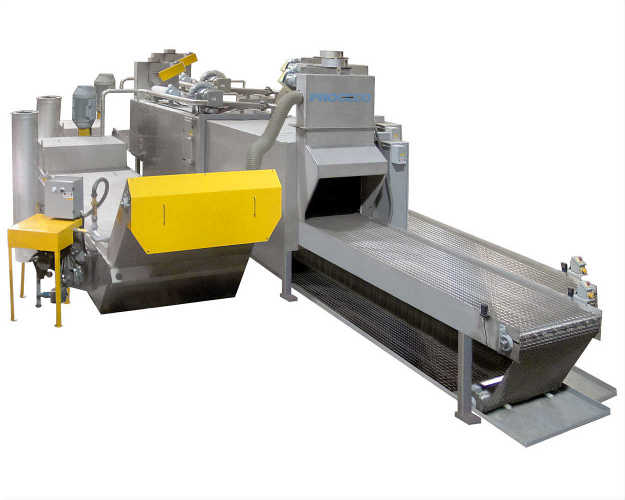 A conveyor washer is a type of commercial laundry machine that utilizes various conveyor belt options such as continuous flat-wire, wire mesh, interlocking plastic, roller, and chain belts to move laundry through the different stages of the washing process. These fixtures anchor parts in place; guide rails, either fixed or adjustable, secure components to the belt. 
These types of washers can range from single-stage, wash-only systems to large, multi-stage systems, and the flow can be intermittent, indexing, or continuous to accommodate different processes. This can be a good option if you need to quickly wash a large volume of laundry. 
This type of cleaning system is also used to decentralize the washing process so that handling of the parts between machining centres and cleaning systems is avoided. Therefore, the industries served by conveyor washers include general manufacturing, automotive aerospace, machining, surface preparation, food, pharma, medical, cosmetic, and more
Many businesses might find it hard to choose between commercial and industrial washers. However, if you know the biggest differences between these two categories of washers, choosing the right washer for your business becomes much easier. But limiting your knowledge to just the differences isn't sufficient to reach the final decision for the washer you choose will ultimately come down to the application, and there are several types of washers within each category. Taking other factors into consideration is of utmost importance if you are to be most confident of your choice. So be sure to give the article a thorough read—twice, if necessary—before making your purchase. 
If you want to know more about hygiene and cleaning maintenance (including food safety, halal information, equipment maintenance, hospitality and housekeeping and much more) and get exclusive product recommendations, visit ORAPI's page here—the leading supplier of cleaning chemicals in Singapore.
NEED MORE CLEANING SUPPLIES?
Full list of curated cleaning products.